Job Opportunities: Developmental Services Coordination Support Bilingual Worker Bank Coordinator/HR Administrative Assistant (Arabic is an asset) – Ottawa, ON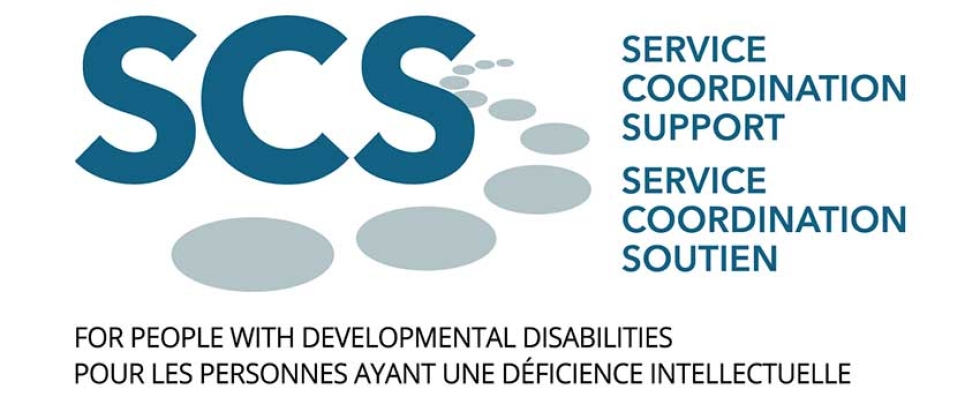 Developmental Services Coordination Support is hiring a Bilingual Worker Bank Coordinator/HR Administrative Assistant (Arabic is an asset) in Ottawa, Ontario.
Reporting directly to the Human Resources Supervisor, the Worker Bank Coordinator/HR Administrative Assistant is responsible for managing the Respiteservices.com Ottawa program by recruiting qualified direct support providers, completing the registration of eligible families and coordinating referrals between workers and families and assisting with HR administrative tasks.
Responsibilities of the Worker Bank Coordinator:
Provides information about the Respiteservices.com Ottawa program, funding, and general information about SCS in response to inquiries from individuals, families, and other community organizations.

Refers individuals and families likely to benefit from case management services to Child Intake and/or DSOER.

Registers new individuals. Ensures that the consent forms and the agreement and release form are completed.

Problem solving with individuals and/or direct support providers as needed, suggests alternative solutions in the community.

Recruit, screen and conduct in-depth interviews with potential direct support providers to assess skill level and suitability for referral. Ensures current police checks are provided and performs reference checks.

Provides information and reviews the referral process with new people or families.

Maintains lists of available workers and eligible families requesting a worker. Follows up on matches/referrals with families and workers.

Maintain up-to-date Family Information Kit, Worker Information Manual and Worker Tool Kit.

Maintains the accuracy and integrity of information contained in customer records in connection with the Respiteservices.com database and the SCS database in accordance with established standards; produces monthly divisional reports and statistical analyses.

Participate in information sessions, job fairs, class presentations, etc.

Attends Provincial Respite Services Network (PRSN) meetings twice a year.

Review a feasibility study and develop a project plan to expand services beyond the Ottawa area.

Establish a network beyond the Ottawa region and develop a recruitment strategy to meet the needs of the community.
HR Administrative Assistant Main Responsibility:
Configures maintenance panel maintenance schedules in the calendar

Ask for references of successful candidates

Check references

Prepares pre and post interview correspondence (i.e. interview questions and letters from unsuccessful applicants)

Prepares orientation schedules for successful candidates

Schedule orientation sessions in the calendar

Monitors orientation completion

Coordinates mandatory training dates with all SCS departments.

Processes training requests which may involve producing purchase requisitions, booking flights and hotel rooms
Knowledge and skills
College or university degree specializing in human services or human resources

A minimum of 2 years of related experience in recruiting account management is preferred

Three to five years of administrative office experience in a similar environment preferred.

Excellent communication, interpersonal, presentation, networking and project management skills.

Must have strong analytical and reasoning skills.
Knowledge of respite services is an asset.

Knowledge of the Development Services Act (DSA) and the Child Youth and Family Services Act (CYFSA) is an asset.

Bilingualism in both official languages ​​(written and spoken) is essential. Arabic language spoken an asset.

Excellent organizational and time management skills to meet deadlines.

Ability to work in a fast-paced environment and handle multiple issues simultaneously.

Open-minded and interested in learning new things.

Ability to apply security and confidentiality protocols.

A professional demeanor and attitude as well as exceptional attention to detail are essential.

Proficiency in the use of Microsoft Office, internet, social media and database applications.
Labor conditions
Work is performed remotely with access to a standard office environment as needed. Constant interruptions can be expected; however, the work is usually planned with priorities established in advance. Work normal business hours with some overtime if needed. Must have own vehicle for community presentations.
We provide our employees with essential equipment for their job duties, such as laptops, headsets and cell phones (where applicable). We will install the VPN and company-required software when employees receive their equipment.
Accommodation
Developmental Services Coordination (SCS) has an accommodation process in place and provides accommodations to applicants and employees with special needs. If you require specific accommodations, please contact the SCS Human Resources Supervisor so that we can make arrangements to provide you with appropriate accommodations.
As the ideal candidate, you are a self-starter with excellent interpersonal skills who works well in a team environment. Qualified candidates may submit their curriculum vitae, together with a cover letter citing competition number 70 – 2022 at the latest, October 17, 2022 at 4:30 p.m. to Human Resources
While we appreciate all responses, only candidates under consideration will be contacted. Please do not send duplicate copies of your CV.
SCS takes diversity and equal opportunity seriously. We are committed to building teams that represent the communities we serve. All employment decisions are based on qualifications, skills and business needs.
To apply for this position online, click here