Fire departments highlight '5Cs' and other home safety tips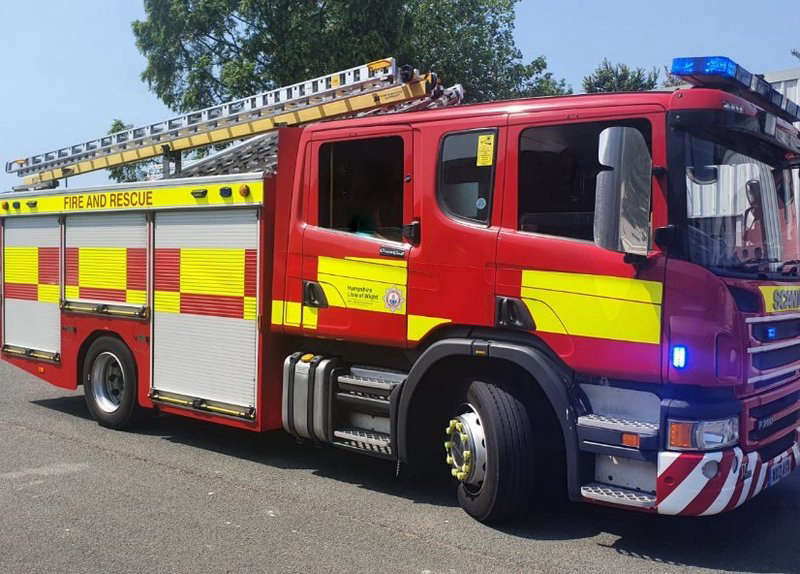 Firefighters are urging people to take simple steps to stay safe this winter.
The Hampshire and Isle of Wight Fire and Rescue Service (HIWFRS) fears that the rising cost of living will mean that people in our communities are looking for new ways to heat and light their homes.
To help reduce the risk of fire and carbon monoxide poisoning, HIWFRS is highlighting how people can protect themselves and their families over the coming months.
Deputy Director for Prevention and Protection Jason Avery said:
"Having working smoke and carbon monoxide alarms is the best way to protect yourself, your family and your home.
"We're also encouraging people to make sure they're thinking about the five Cs – carbon monoxide, cooking, candles, fireplaces and clothing – to stay safe this winter."
The Five Cs in more detail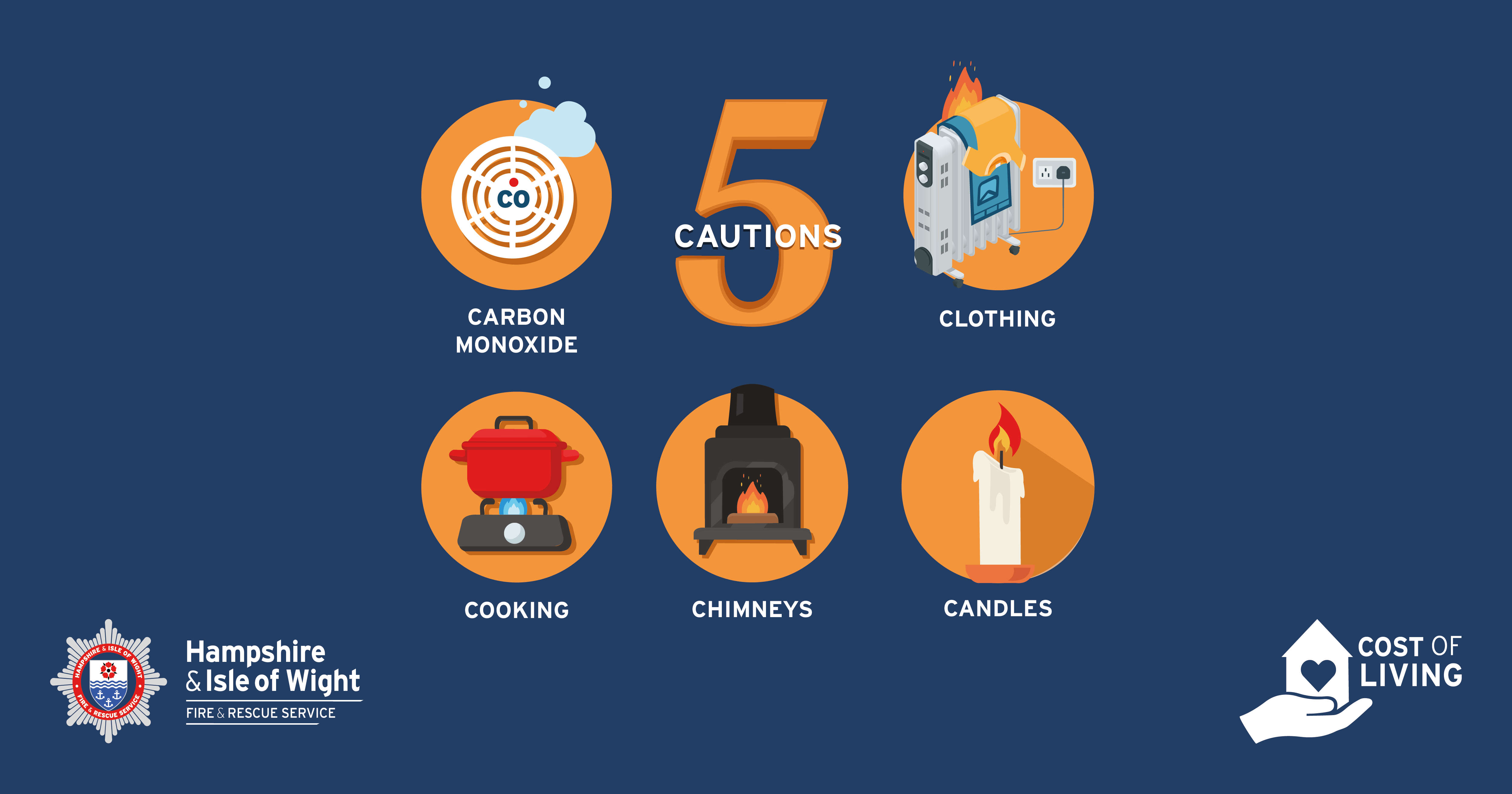 • Carbon monoxide: the new regulations require landlords to install carbon monoxide alarms in all rented accommodations where there is a fixed combustion heating appliance.
• Candles: If you plan to light candles, be very careful using candle holders, keeping them away from curtains and other furniture, and blowing them out before leaving the room.
• Kitchen: it is not safe to use alternative cooking appliances such as barbecues or camping stoves indoors as there is a risk of carbon monoxide poisoning.
• Chimneys: always have yours scanned and checked by a professional before use. Be sure to use the correct fuel for wood stoves and open fires to reduce the risk of toxic fumes and carbon monoxide poisoning.
• Clothes: keep clothes to dry away from portable heaters and fires, as they can easily ignite. If possible, only use washing machines and dryers during the day and when someone is home.
People can take home fire safety check online for themselves or loved ones.
Requests for home fire safety visits can also be made by emailing the Community Safety Team at the community at [email protected] or by calling 023 8062 6751.