Cable company urges customers to convert to streaming service | Economic news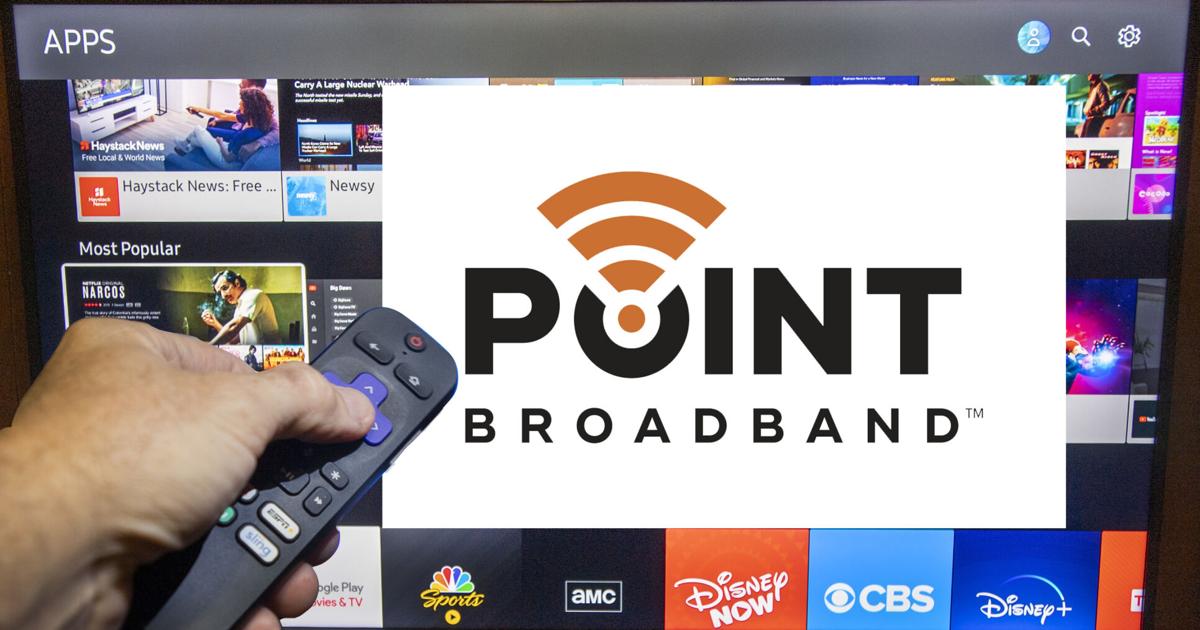 A regional Internet, phone and home TV provider is doing its best to entice its customers to switch from cable to streaming.
In late August, Point Broadband ended cable service for customers who only had cable. The move comes after the company opted in 2020 to no longer offer cable TV to new customers, as it tries to transition customers to streaming platforms instead.
"The trend is clear," said Taylor Nipper, vice president of marketing for Point Broadband. "Everyone is streaming."
While the company will continue to push for its remaining cable customers to transition, Point Broadband's cable service won't be phased out completely anytime soon, Nipper said; however, the company urges customers to use their internet service to stream via DirecTV Stream or a streaming service of their choice.
Nipper said the cost of providing cable was rising and with people cutting cable in droves, it made sense for Point Broadband to focus more on its internet service.
"Since 2020, we've been telling our customers that streaming is a better option," Nipper said. "It should surprise no one that we're switching customers to streaming."
Given rising programming costs, Nipper said he expects Point Broadband's remaining cable customers to transition to streaming over time.